Alredy are 10 years of many flow and "perreo intenso"
Far from being a joke, the international reggaeton day does exist, initially it started in San Juan, Puerto Rico, 10 years ago, after a massive concert that took place in the Hiram Bithorm stadium. Since then, every 15 September is commemorated the day of the urban genre, which was born in the beginning of the 2000's. Reggaeton has been adopted throughout Latin America and there is no disco or party where you do not hear these sounds with beats moved.
At present there are a lot of artists who tour in many countries, not only in Spanish, but also in Europe and the United States. We could not name all the singers who have been successful as reggaetoneros: Daddy Yankee, Nejo and Dalmata, Don Omar or Wisin & Yandel, are just some of those who have succeeded.
Although it has been a controversial genre, it is undeniable that reggaeton, with its festive air, makes us remember the freedom we have to enjoy life and have fun. In a short time, these Caribbean sounds fused with beats, have achieved to expand by the world and take possession of the main musical platforms. Daddy Yankee and Don Omar were the ones who in 2003 placed reggaeton on the world map and now enjoy the recognition and respect of other artists of the genre.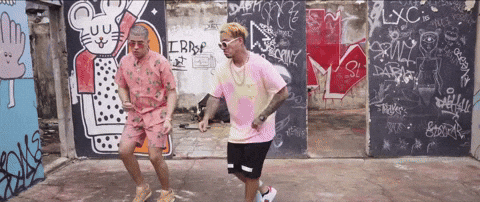 Its rhythmic beats, uncomplicated lyrics and fun and festive atmosphere have made reggaeton a genre that has managed to keep itself in the main musical lists, that for more than 10 years is in force and being a cultural phenomenon that has transcended borders.